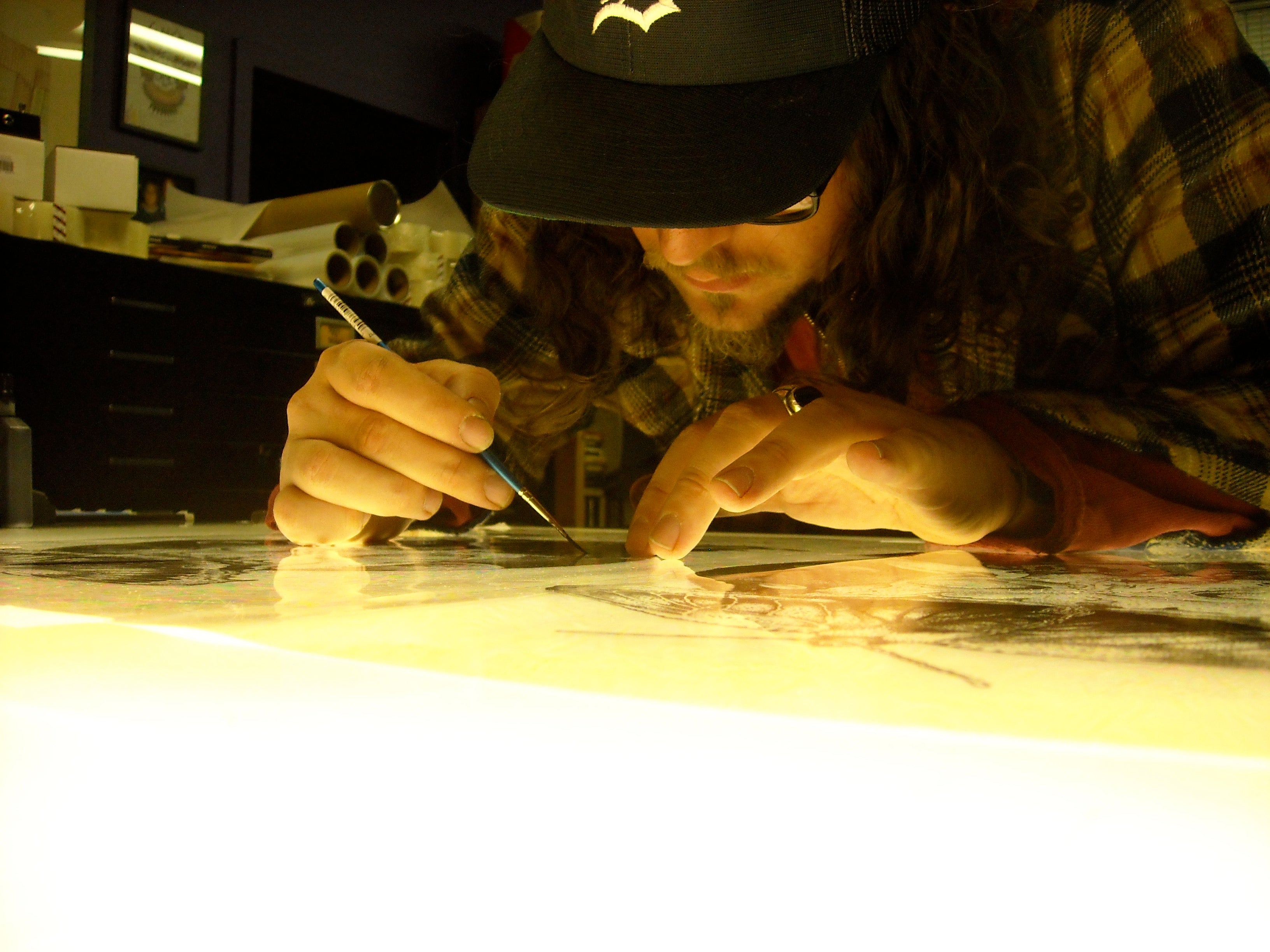 Queens of the Stone Age
18 x 24"
10 color screen print
* Please see notice in red below
Main edition of 185
Cream color paper
35 signed copies available here. The rest were sold at the show (not signed).
Variant edition of 115
Rainbow foil paper
15 signed copies available here. The rest were sold at the show (not signed).
*Warning:
The shipping box suffered some damage while en route to the US. The entire stack has a slightly bent upper left corner and the mirrored foil also has a very slight ding on left edge.
If framed using a window mat these flaws would be covered completely. The corner damage is approximately 3/4 ~ 1 inch square.
Please see photos!!!
Some of the rainbow foil also has faint scuffs. I've pulled a few copies that had the most noticeable scuffs but please be warned that there are a few here and there and they can be noticed if seen at an angle.
Original artwork by David V. D'Andrea unless stated otherwise.
All posters are official and authorized by the band.
Posters are printed in one time editions. They are not reprinted unless specifically noted.
All posters are shipped in a sturdy cardboard tube. Posters are carefully rolled with a kraft paper wrapping.
Domestic (US) orders are shipped via USPS Ground Advantage or Priority. Tracking numbers are emailed once the order is fulfilled.
International orders are shipped via DHL.
Rates (especially International) have increased in recent years. I charge a flat rate which includes approximate postage plus packaging materials. 
If you are interested in having a domestic shipment expedited via UPS, Fed Ex, or DHL please contact me before placing your order. 
I generally ship orders mid-week and Fridays. 
If your poster is damaged in transit please email me with details.