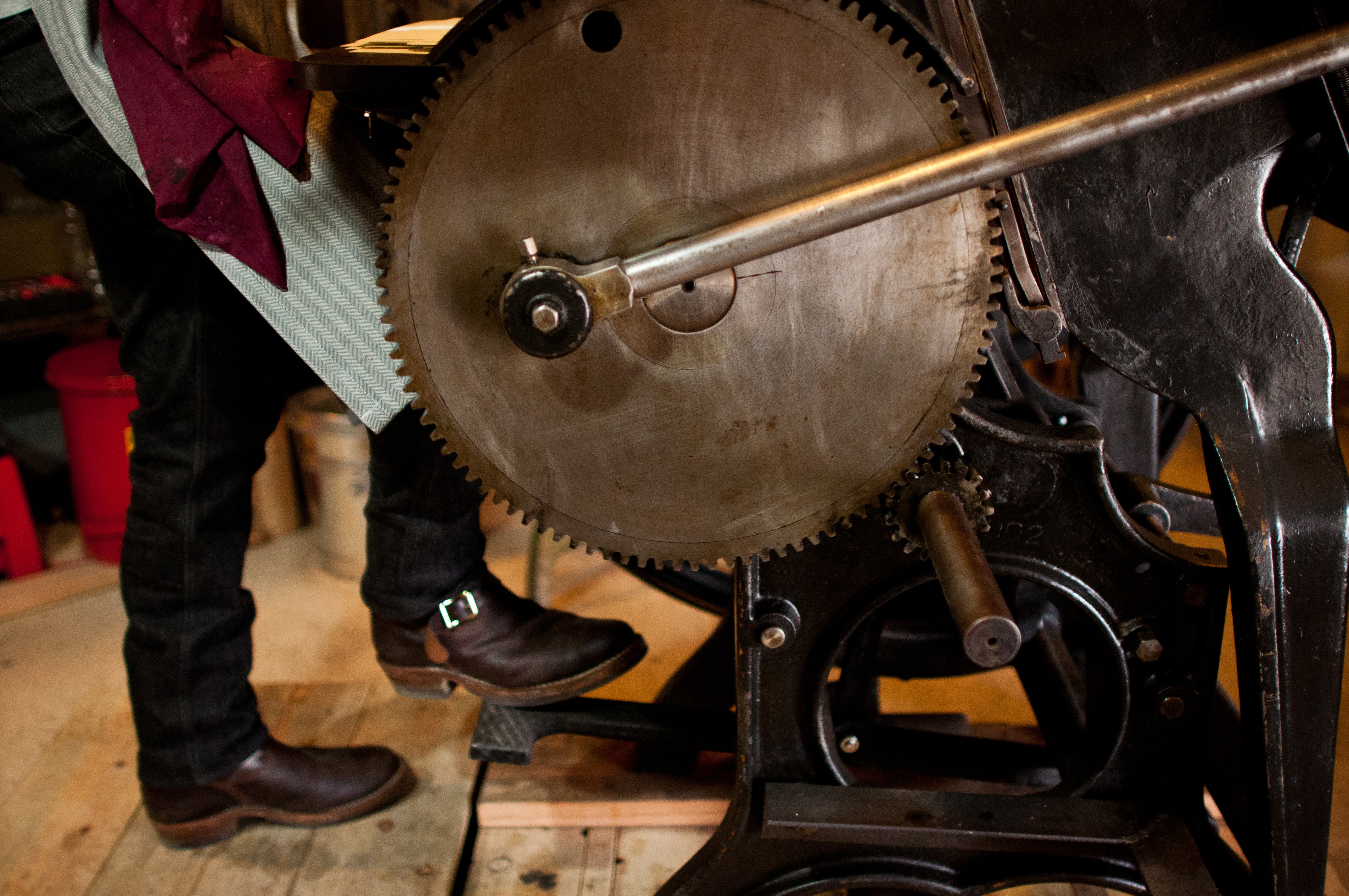 Daniel Higgs : Mask Sequence
We will release 10 more sets once all current orders arrive safely via mail. Please sign up for the newsletter (bottom right corner of this page) to receive a notification email upon release. * Once the 10 copies are relisted, first come - first serve. Thank you.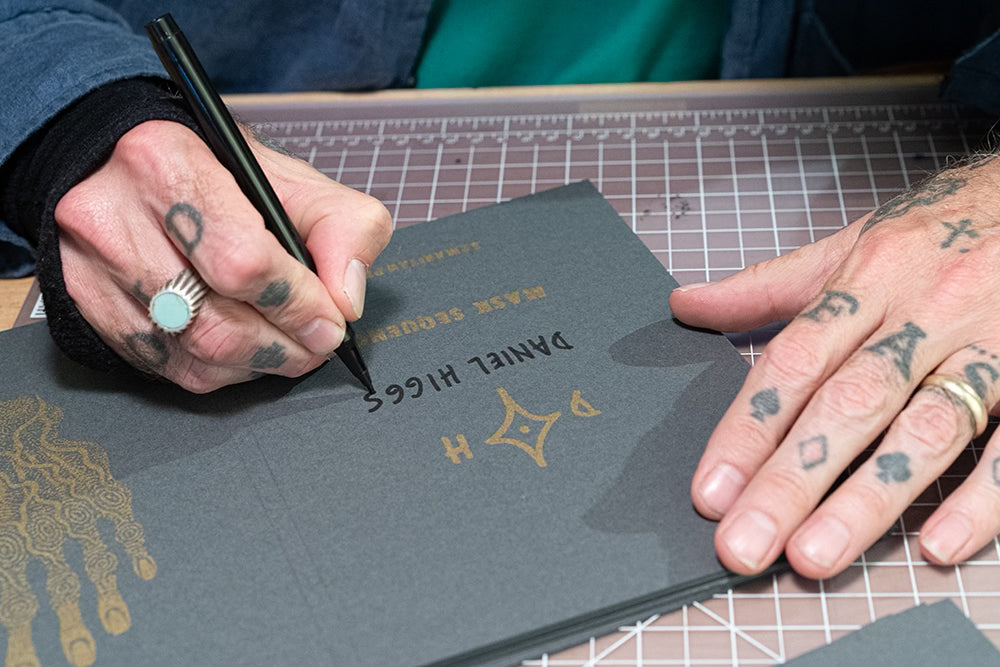 Letterpressed 6 card set
Printed on the Chandler & Price platen press
6.25 x 8.25"
Flurry 100% Cotton Rag Paper
Gold ink on French Grey cover and purple obi strip
Glassine interleaving
Every detail was hand made in-house at Samaritan Press during Higgs' visit, August / September 2023.
Signed and numbered edition of 150
Drawings by Daniel Higgs for the Deepfake Armageddon show with Freddy Corbin at ATAK Gallery San Francisco , Sept. 9th.

Half of the edition is available here. Half was available via Fountainsun/ Hearth of the Magi
* First come - first serve 
* One per customer please! Any duplicate orders will be refunded immediately.